http://lifestylelinked.com/the-ultimate-fathers-day-gift-guide-2020/ With the weather in the UK being so unpredictable, a design led luxury umbrella is the perfect gift. Using bespoke woven fabrics from Italy and their unique screen-printed canopies, Mr Stanford fuse together traditional manufacturing techniques and modern technologies including heat transfer foil fabrics, digital printing, Lacquering, Rose Gold and Nickel plated finished, to produce their seasonal collections. Each umbrella design is named after a city, so choosing your Dad's favourite destination makes this an extra special gift. This stunning Tokyo Yellow umbrella is the perfect stylish statement gift that's also super practical! Available from: www.mrstanford.com
---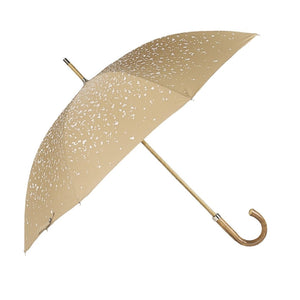 Be prepared for anything with a MR STANFORD Umbrella. MR STANFORD represents the very best in British design. Using bespoke woven fabrics from Italy and their unique screen-printed canopies, they fuse together traditional manufacturing techniques and modern technologies including heat transfer foil fabrics, digital printing, and lacquering, complemented by premium finishes and solid wooden handles. All of their umbrellas are hand-crafted by England's oldest umbrella manufacturers, established in 1805.   Some of us may be feeling under the weather, but it doesn't mean that we should let it get the better of us. MR STANFORD have the perfect range of archive...
---
• accessories • fashion • Lacquer • menswear • Monocle magazine • mr stanford • style • Style magazine • Sunday Times • umbrella • Umbrellas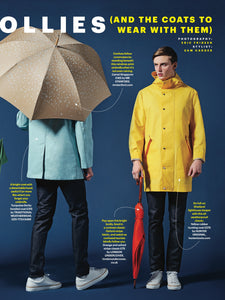 IN THE PRESS Collaboration with MAROKKA design   SHORTLIST Magazine   GQ UK   THE ESCAPIST   MONOCLE HOW TO SPEND IT   COMING SOON In addition to Mr Stanford's commitment to bringing you the best of British manufacturing.He has extended his search globally to collaborate with some of the finest independent manufacturers of print, Textiles and hand made finishes.  An example of these collaborations is our use of sustainable Maple handles from Italy which are finished in a family run workshop in Vietnam.The Handles have Alluvial soil and Lacquer resin built up in as many as thirteen layers in...